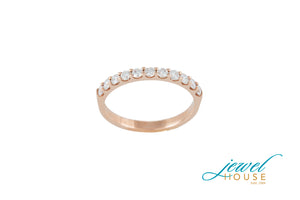 Description: 
Carat Weight of Diamonds : 0.50 (TW)

Cut of Diamonds: Round Brilliant

Item Code: 8857
Also Available is 14kt White Gold & 14kt Yellow Gold on Special Order.
Any Questions?
Call: (340) 774-6492
Email: jewelhousevi@gmail.com
Please mention item# 8857
Any Specific Size not listed above can be requested in our notes section while placing order.